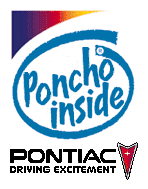 Our cars and its no boast to say they're some of the best...............
Here's a real beauty from Mike Scheuermann, I'll let his writing take over.....
I live in central Iowa. This 1950 was purchase used by my grandmother on September 15, 1959. I actually have the original title from when she purchased it. She drove it about 70 miles to see me when I was born in March of 1961.
At some point it burned so much oil she parked it in a garage and never drove it again. I did not even know she had it until I was 12 or 13. She gave it to me when I was 14 and my Dad towed it home for me with a chain through a bar on back roads. We actually had to leave it half way because of car troubles and go back and get it.
It spent several years in my other grandma's garage, several in my wife's grandmother's garage, several in a farm building on a friend's farm, and finally several in my "toy" garage. The motor was froze solid.
Over the years I had eyed a 1951 four door a lady drove around town. When she was 90 she put the car up for sale and I bought it for $500 and drove it home. I later discovered it had a 1950 motor in it ( leftover from 1950 I guess). She had purchased it brand new with her husband and it had about 70,000 miles on it when I bought it.
Anyway, about four years ago(23 years after getting the car) I finally found a good body man and mechanic to help me with the restoration. We took everything off but the main body. Had it sandblasted and went from there.
Although I did not paint it the original colours, I did paint it colours originally available that year: Sierra Rust over San Pedro Ivory. The only thing that will not be stock is I had a modern AM/FM radio put inside the original radio (but it still looks original) and I installed a CD player in the trunk under the rear deck lid. You really have to look to see it. I plan on driving my car and want to enjoy it! I also painted the Chrome on the hood and trunk the same colour as the roof which I think really sets it off. I may paint the "Pontiac" background on the hood and "eight" background on the trunk handle Sierra Rust instead of black too. Some purists may not care for these modifications, but it is my car, and I plan on never selling it(Just like I don't plan on selling the first car I every bought: a 1966 GTO which I bought one week after I turned 16).
I also want to thank Mick in our group. He has the same car with my colours inverted. His car has less than 10,000 original miles!
Anyway, he has been a great friend an tremendous help to me. I also want to thank everyone in the group. I am getting a lot out of being a member. Go Ponchos!!!!!!
And THANK YOU IAN FOR ALL YOUR WORK ON OUR WEBSITE!!!!!!!!!!!!!!!!!!!!!!!!!!!!!!
I have tried sending these pictures through yahoo & it didn't work . maybe it will work this way. Worked on this car about four years, very proud of it.
Jim and Beverly

I have a 1954 Pontiac Chieftain 8 cylinder 3 speed manual 4 door in green . The car has covered 88,000 miles and is in superb condition. I am told it originally came from San Francisco and was shipped to the UK in 1988.
I am trying to find out as much info on my car as possible but so far the
details are limited. Can you help in anyway? Chassis number is P82510877 and the engine number is 4DSDDXCH .
Is it quite uncommon for this model to have a manual 3 speed gearbox ?
I would really appreciate it if you could either help me or point me in the
right direction.

Kind regards

Darren Gilling

Liverpool, England

Here are a couple of shots of my '54 Pathfinder up here in the great white north. All original except the paint (which means she needs some loving'). 56,000 miles. Once my wife releases me from the den of distress (we're renewing the house) I'll build my shop to begin the refurbishing process. Love browsing your site.
Cheers
Jamie & Annette Douglas


Ron Grooms '57 Pontiac Chieftain.
This is an original car with 36,600 original miles. It runs very well, and I wouldn't hesitate to drive it anywhere.

Not a complete Pontiac but of interest, thanks to Frank Stirling, a regular contributor (why not join him?).
I am enclosing a picture that you might wish to post of an original 1951 Dealer's Showroom piece that was to commemorate the silver anniversary of Pontiac in 1951! Those with '51 Pontiac cars might enjoy it, right?

I am enclosing four pictures of my 1950 Pontiac for the site. This is my first old car and I love it. I have owned it for about 6 months now and I am in the process of a total mechanical overhaul. The car is a 1950 Pontiac Silverstreak 2-DR deluxe coupe. It has a Straight 8 engine with a Hydromatic Transmission. The car is loaded with almost every option and accessory that Pontiac offered in 50. I purchased the car this summer from the second owner. He had purchased the car from the original estate a year ago and was using it for his daily driver until I rescued it. He was also going to rod the car, but was forced to sell it because he needed the money. Once the car is done it will be a total restoration short of a frame off. I am trying to replace all items with NOS parts. I owe huge thanks to the members on the site and to Ray and June Clement for all of their help!!
Matt Gibbons
Rockford, Illinois
1-815-398-0682
Matt092@Aol.Com

Hello - I am a relatively new member of your group, located in Northridge, California. I have found the e-mail discussions and information transmitted amongst member to be very informative. If I may be so bold, I am forwarding herewith a couple of photos of my '55 Chieftain. Thanks for your interest in these great cars. My moniker is "chftn55" and I look forward to continued discussions and interest. Best regards, John A. Lawrence.


I am a recent subscriber to your web site. I found it quite by accident when I was looking for information about Pontiacs, especially old ones, I just purchased a 1950 Pontiac convertible off of e-Bay. I took delivery of the car on the 8th of January, the day before my birthday. I have always wanted 50ís car. Now I have one. I am starting the process of making this car pristine. Everything works on her including the clock and radio.
From time to time I would like to ask questions from your group. Right now Iím looking for some bumpers. Both the front and rear bumpers have been damaged slightly and in order to make this car a 1 or 1-1/2 I need perfect bumpers. Anyone know where I can find some?
Larry G. Campbell
Littleton, Colorado
Jim Mustians 57, in it's various stages of life.........
check out his site
Chris Charmans' 50 another nice poncho check out his site at
George Bergs 1954 Starchief Convertible. It's had, new paint, top and carpet / interior completed. He is now restoring and polishing the stainless trim.

Paul Cleveland's 58 Bonneville, took 9 years to restore, and has done 350 miles since completion 1 1/2 years ago. I just love 58's.

Here is a picture of Ron Shaffer's 1956 Chieftain 2 Door Sedan. She is still all original, but needs some TLC

Mick Rziczneks 1950 Catalina Super Deluxe, 8900 original miles. Unrestored car but was repainted by the previous owner. He's the second owner.
Al & Marlene Worley's "beauty" a nice 57.


Mark Thomas's site click to go there
Carl and Sally Swadlings ponchos
Bill Hanlons' truck, GMC but poncho powered.
I bought this 57 GMC 102 (long wheelbase, 1/2 ton) truck in 1988 with 98K miles on it. It has been my daily driver since, averaging about 5000 miles a year. It is equipped with its original 347" Pontiac V8 and Hydra-Matic. It was originally sold by a Pontiac/GMC dealer in Dallas Texas on March 3, 1957. I am the third owner.
In early 1999 I had rust problems repaired in the cab and then repainted my truck using a 97 Honda "Black Currant" colour, which is a very dark purple. I did a lot of the taking apart, cleaning and putting back together, but had professionals do the body repair and paint work. At the same time I replaced the bench seat with a set of bucket seats from a late model Chevrolet Blazer SUV, totally re-wired the electrics and had much of the bright work re-chromed.
Most of the modifications I have done have been done for safety or reliability reasons. They include:
Replacing the generator with a single-wire alternator.
Replacing the original 2 barrel carburettor (had a bad internal leak-down problem) and manifold
with a 4 barrel Edelbrock carb on a stock 57 Pontiac 4 barrel manifold.
Replacing the front drum brakes with disk brakes from a mid-70's GMC.
Replacing the stock brake master cylinder with a dual system.
Replacing the original heater with a heater/air conditioner from Old Air Products.
Installing backup lights.
Modifying a Sun SuperTach III to match the other instruments and installing it in the original dash.
Replacing the stock distributor with an HEI unit from a '77 400" Pontiac V8.
Replacing the original "road draft" crankcase ventilation with a PCV system.
Replacing the oil bath air cleaner with a paper filter.
Replacing the cartridge oil filter system with a spin on filter system from a '77 400" Pontiac V8.
Removing 2 leafs from the front springs which drops the front end about 1.5"
Replacing the "generator" idiot light with an ammeter.
Replacing the original (rotting) pine wood bed floor and galvanized skid strips with varnished oak and polished stainless steel skid strips.
Don Jud's 56 and 57, lucky bloke owning these two beauties, three now here's his latest a 54. Are you setting up yourself for one of every 50's year!
Frank & Rhonda Stirlings '51 and their '28 Landau Sport Sedan;
This car was built in Oshawa, Ontario, Canada in April 1951. It is a model #2569; Chieftain sedan. In the 1951 when a buyer in Canada bought a Pontiac they bought a Chevrolet with some Pontiac exterior trim but with the Chevrolet taillights and built on the shorter Chevrolet frame but with the Pontiac flathead L-6 engine. The normal Hydra-matic 4 speed automatic transmission in the American Pontiac was substituted with Chevrolet's 2 speed Power-glide, on Canadian Pontiac models. The American Pontiac was only available on special order and the parts sent to Canada for assembly for a specific buyer; these came with a hefty duty for the Canadian buyer. This car is totally stock; I have restored it to mostly NOS parts and is a pleasure to drive and own. I am the third owner and have owned it for almost 10 years. It is a real head turner in Vancouver, B.C.

'28 Pontiac Landau sedan (job# 8260). After years of looking for the right square Pontiac I found an ad in Hemmings for this car. It is almost totally stock. I had it transported from Hazel, Minn to Bellingham, WA. where I imported it into Canada and brought it home to Langley, B.C. where the restoration started. It will be totally rewired, paint stripped off and repainted its original maroon and black with red accents. A new Honeycomb radiator is being built and the vacuum wiper motor and Lovejoy shocks are being rebuilt. It has a recent interior upholstery and engine re-build. It should be a lot of fun in the summers ahead. Hopefully it will go to the POCI convention if there is another out west some year, in the future.

The second car is a '54 Pontiac Starchief Custom Catalina cpe, model 2837SD. It came from Butte, Montana, where it was last licensed in 1978. It is a rust free car that was slated to run in a demolition derby, as entered by the farmer's sons in his absence. The car stalled before they could get it on the field and was spared. when the farmer returned from his trip and found out what his teenaged sons had done to his car they were grounded, to the farm, while they reinstalled the glass, chrome, door handles and locks and other stainless that they had removed for the big event. Once they had it all repaired the farmer thought it too good for them, so he sold it, and I was the lucky one. I have rebuilt the mechanicals but it still needs paint, wiring, interior, tires and shocks to be a show stopper.